Corridor info panel
Room nr., DND, MMR and doorbell touch panel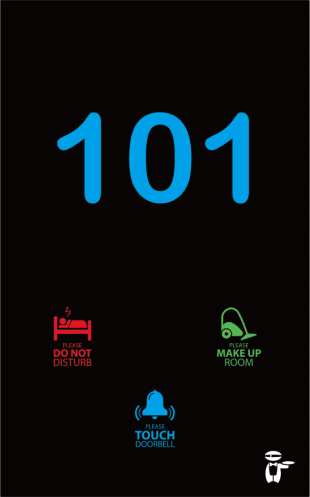 | | |
| --- | --- |
| Model number: | CP-HI-yy |
| Colours: yy | 01:black, 02:white, 03:gold; 09:custom any colour |
| Mounting: | on-wall, UK style, 77×77×45mm or 86×86×45mm |
| Dimensions: | 140×225×(10)42mm |
| Connection: | RS485 to HIQ MC controller |
| Operating temperature: | -10℃ to +60℃ |
| Working humidity: | 0 to 95% non condensing |
| Optional: | RFID card reader |
High sensitivity capacitive touch screen technology with LED backlight display.
HI-BUS module as a part of the complete HIQ-Hotel solution.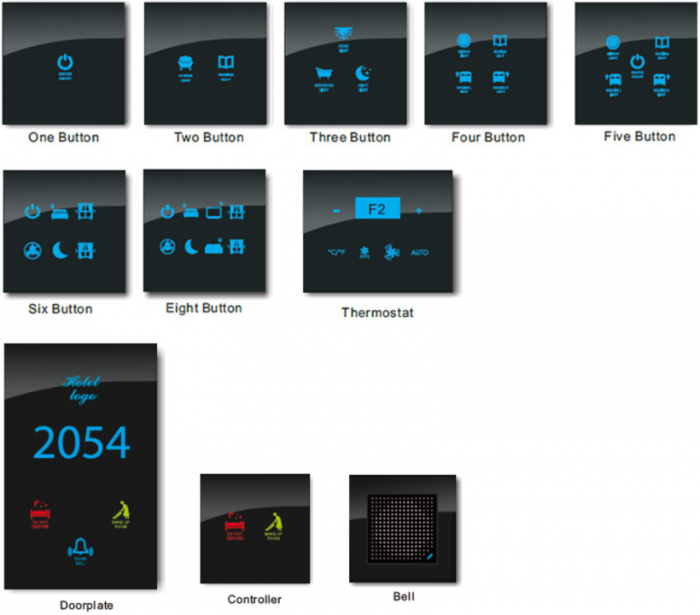 4mm Tempered Glass Crystal Panel, Anti-scratch, Waterproof, Leak-proof, Easy to clean.
Back box is using V0 level ABS fire retardant material to meet international fire safety standards.
Panel color, icons look, backlight LED colour and hotel logo can be customized to match with hotel corporate identity.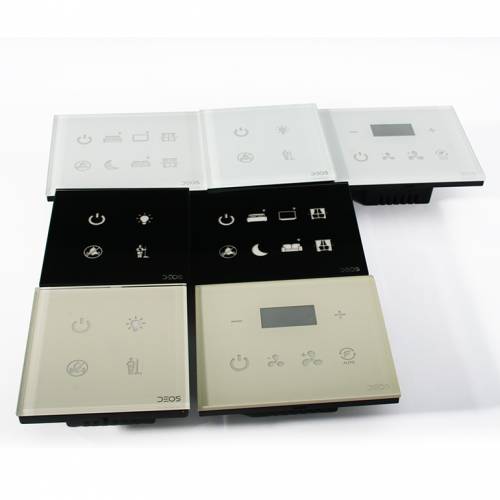 en/ms_main/cp-hi.txt · Last modified: 2021/04/17 17:01 by marjan_strnad
---