Table of Contents
HIQ UNIVERSE
HIQ Universe is a cloud service that enables:
An overview of current power consumption and

An overview of the history of electrical power and energy consumption and production.
Access point: https://my.hiq-universe.com
HIQ Universe Log-in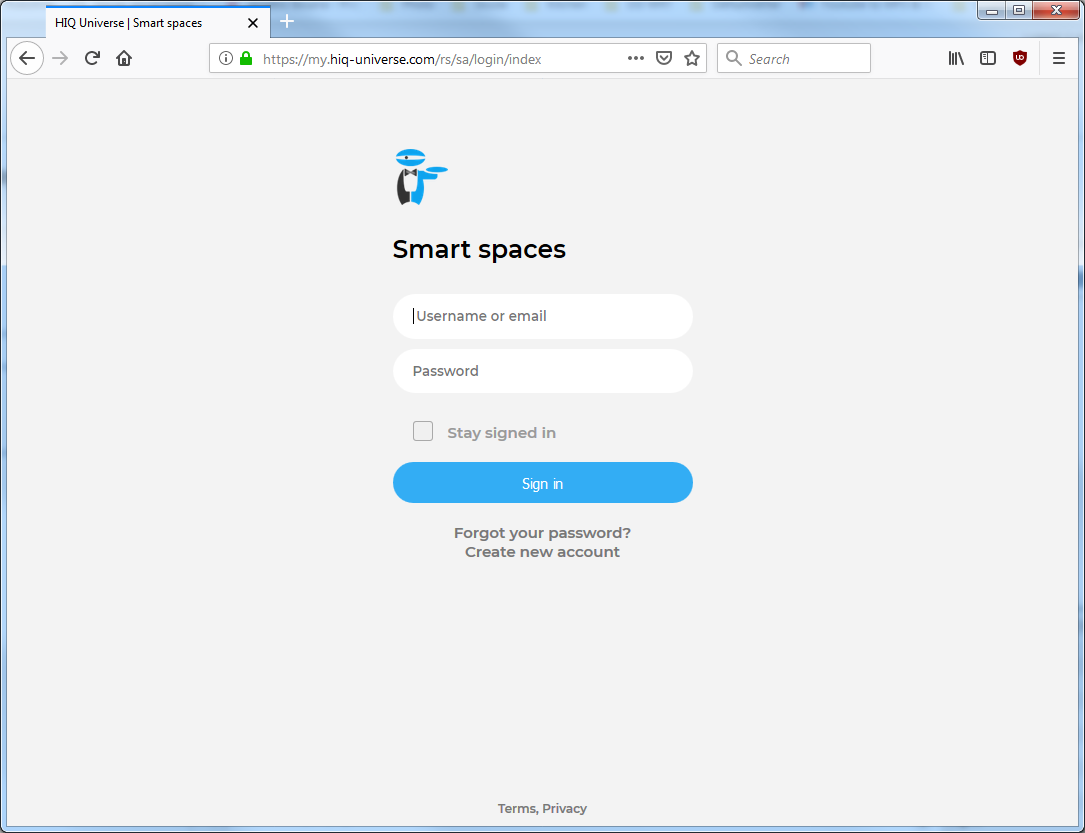 Create HIQ Universe account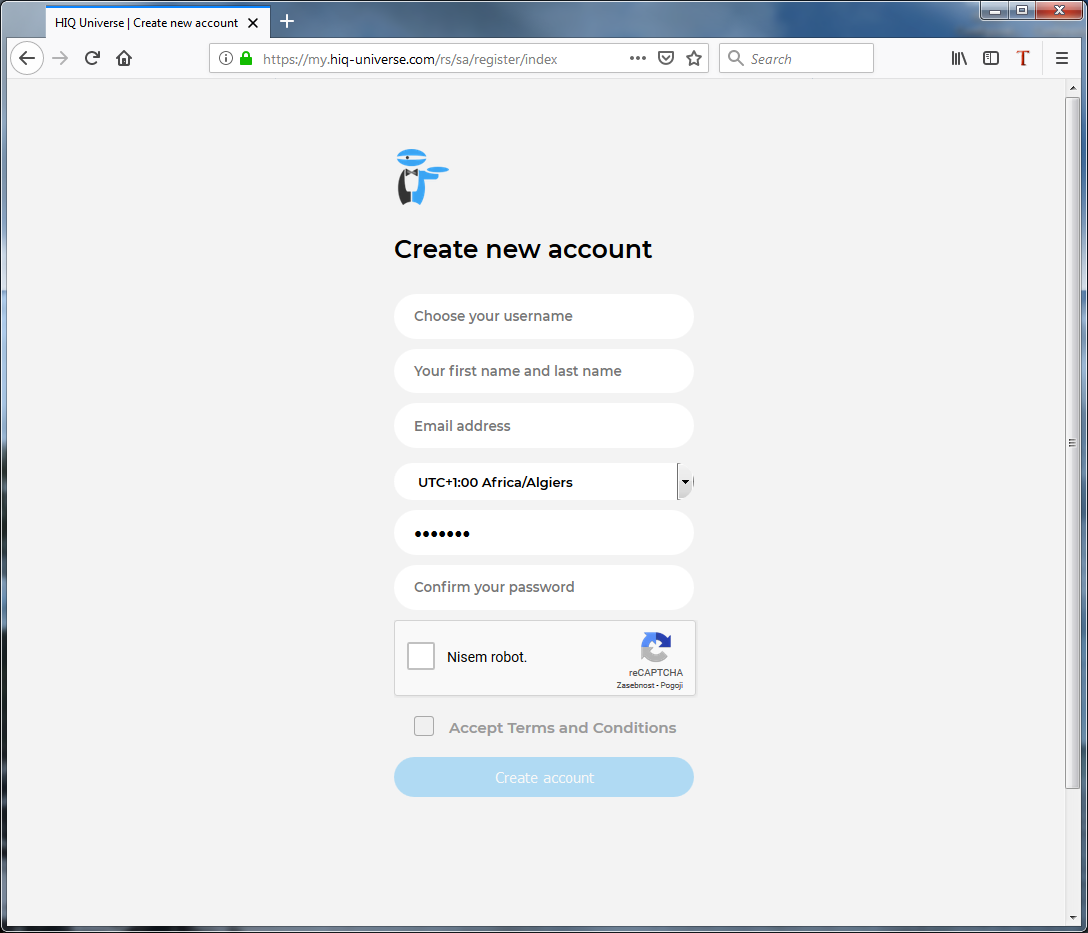 In the appropriate fields, enter:
Username

First and Last name

E-mail address

Timezone

Password
Click on "I'm not a robot"
Accept Terms and Conditions.
Click on Create account.
A confirmation link will be sent to your email address.
Proceed to "HIQ Universe Log-in" screen.
Reset forgotten password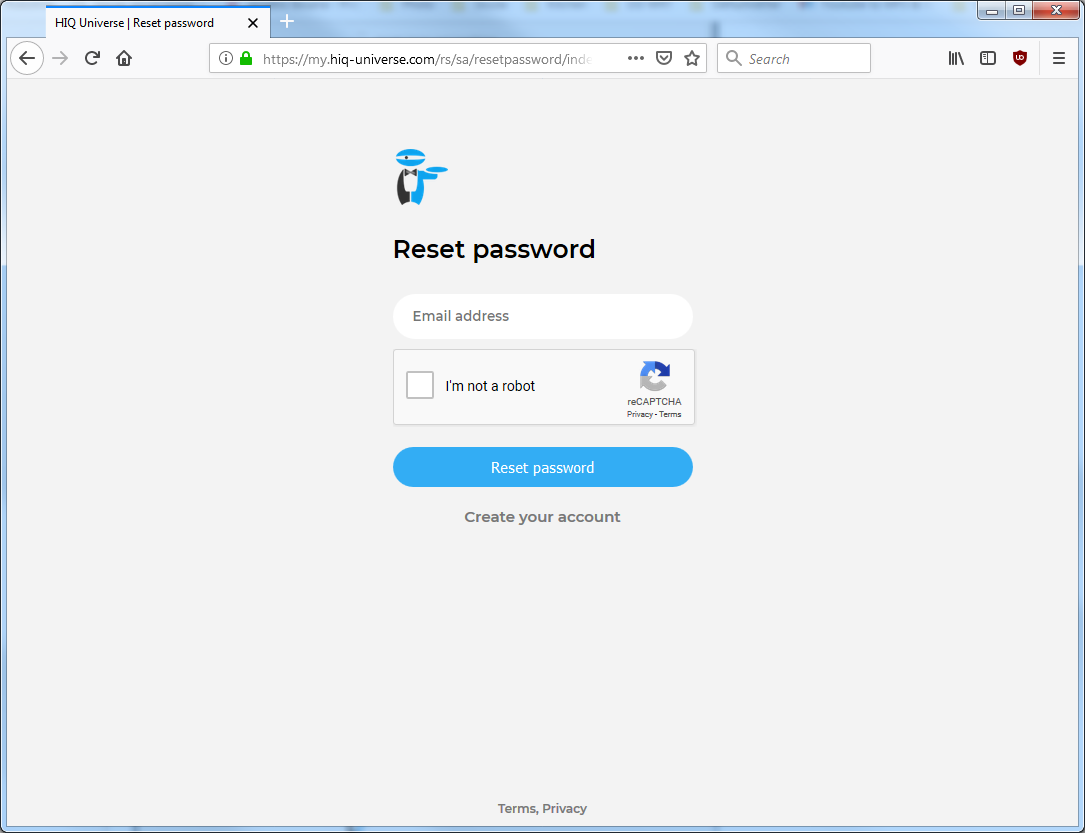 In the appropriate field, enter email address.
Click on "I'm not a robot"
Click on "Reset password".
You will receive email with password reset link.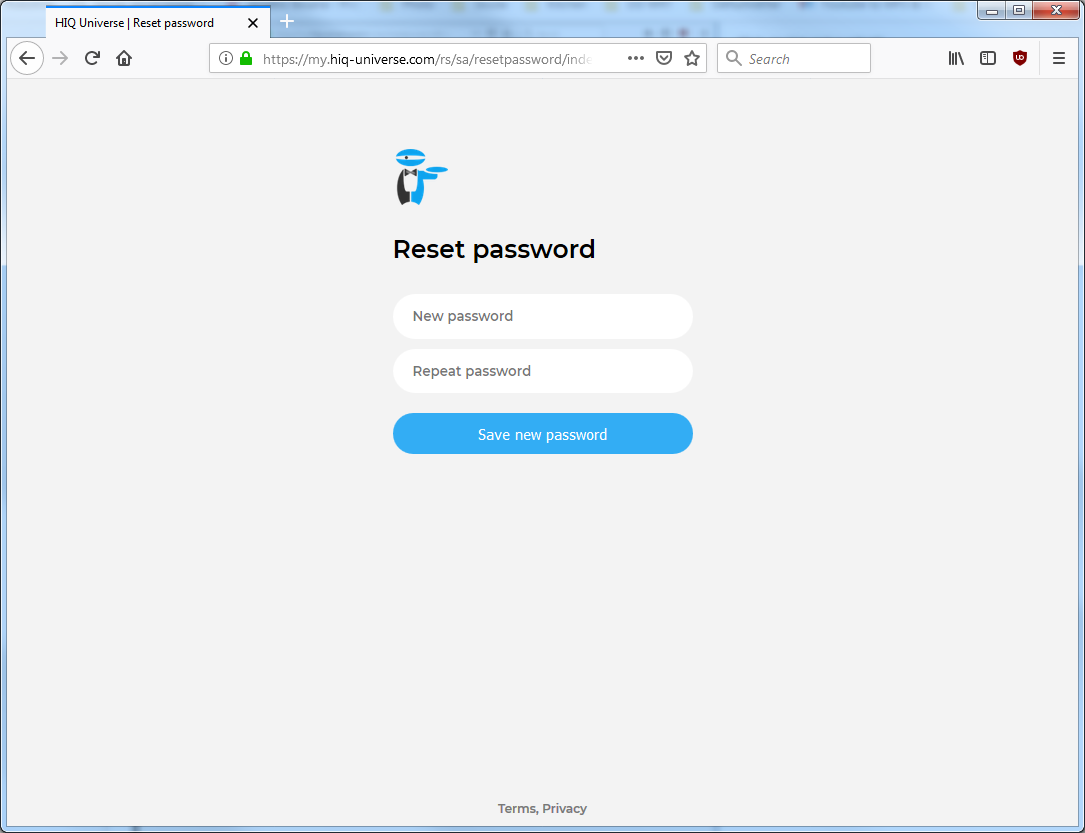 Add HEMS controller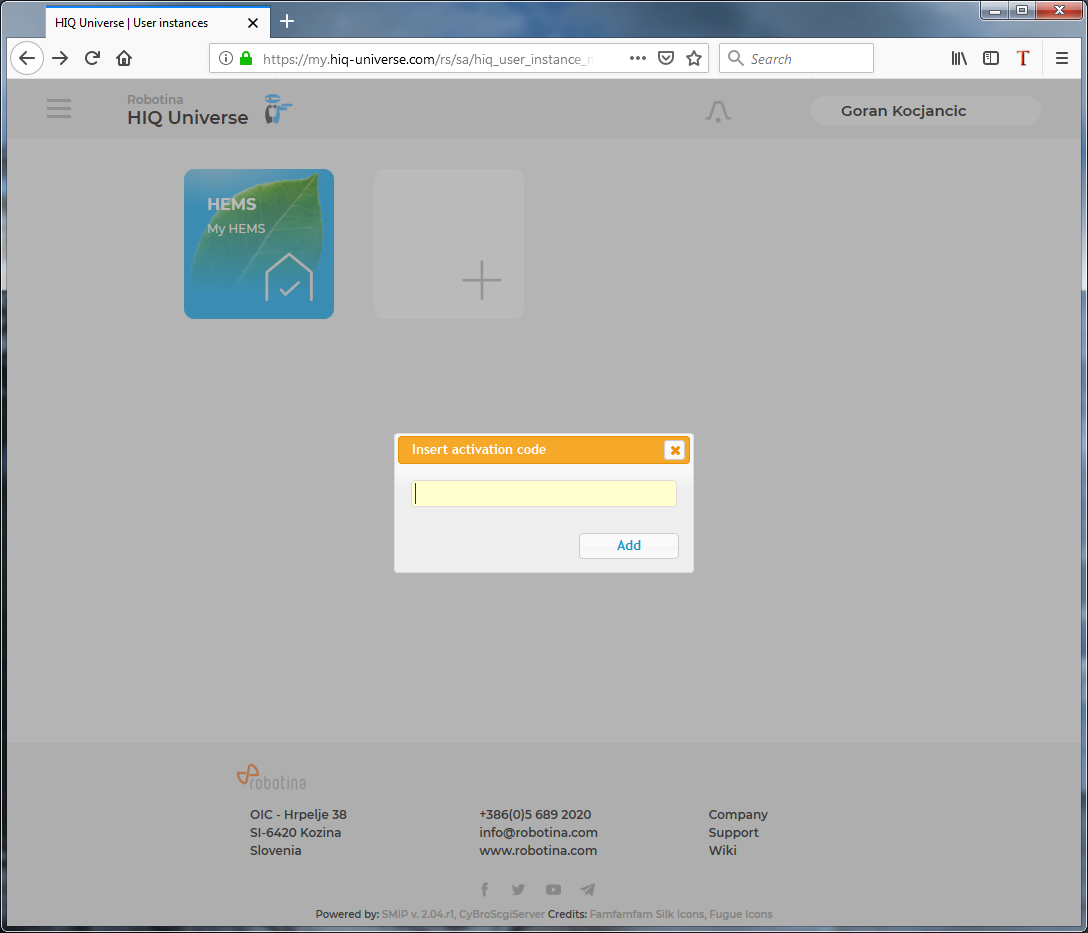 Enter HiQ universe activation code that you received from your installer.
HIQ Universe subscription dashboard
You will see tiles for all your subscribed HIQ Universe devices and services.
Go to Main HEMS view by clicking on HEMS tile or
add new HEMS device by clicking on blank tile with + sign.
"User profile set-up" is invoked by clicking on user name on top right.
Main HEMS view
Title and view selection row
From the left:
HEMS name

Lighting icon → time-plot displays energy or power

Money icon → time-plot displays currency

Daily → time-plot displays power

Monthly → time-plot displays energy per day

Yearly → time-plot displays energy par month

Target icon → time-plot go to now

< → time-plot goes to previous term

> → time-plot goes to next term

Date → Select term for time-plot

Download icon → Download "csv" data for displayed time-plot period

Location of HEMS installation

Time at HEMS installation site.
Power flow chart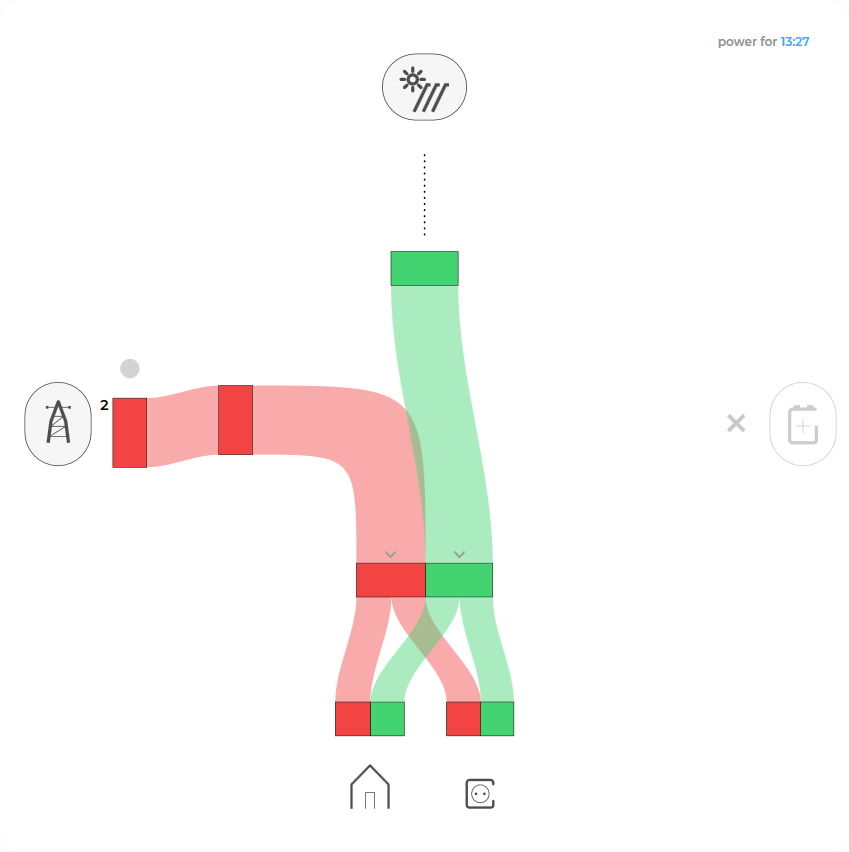 Displays actual power flow with:
Power sources (Local PV, wind, co-generation plants) at top

Grid (divided by tariffs) on left side

Storage (battery) systems on right side and

Consumers on bottom.
Unused items are soft greyed out with X. Items without actual power are displayed as dots.
Power and energy time-plot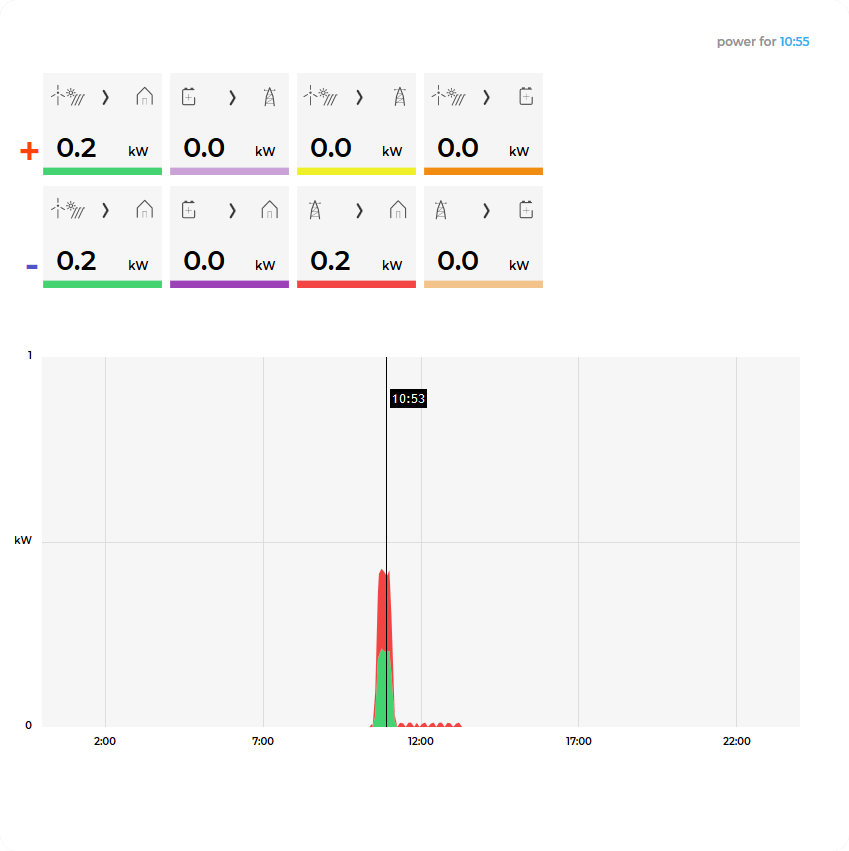 On bottom is time-plot for selected time period (in title row). By clicking on time plot a term for legend display is selected. Above there is power/energy legend.
User profile set-up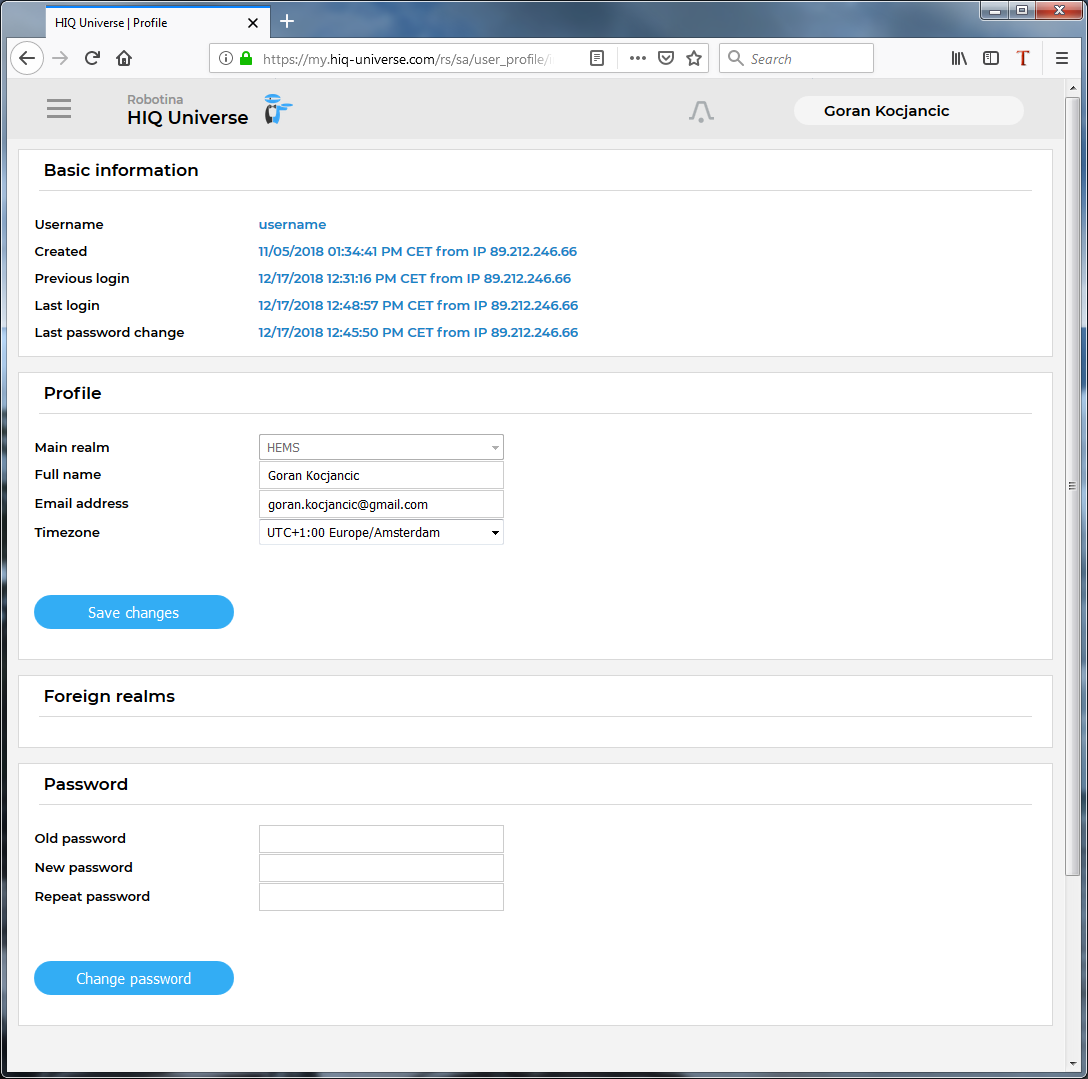 Basic information section:
Username

Created date and IP

Previous and last login date and IP

Last password change date and IP
Profile section:
Main realm display

Full name, email address and timezone edit fields
Foreign realms - devices and services where you have access to bat you are not owner.
Password: fields for password changing.
HEMS settings
en/universe.txt · Last modified: 2020/09/30 10:19 by saso_santelj
---